Learn how to create online games using Strix Cloud with our video tutorials!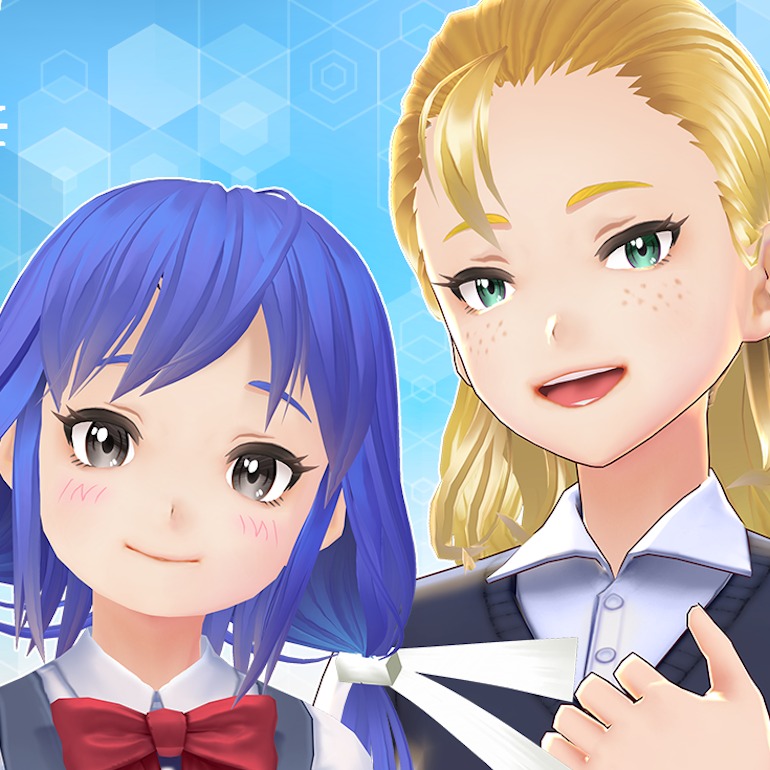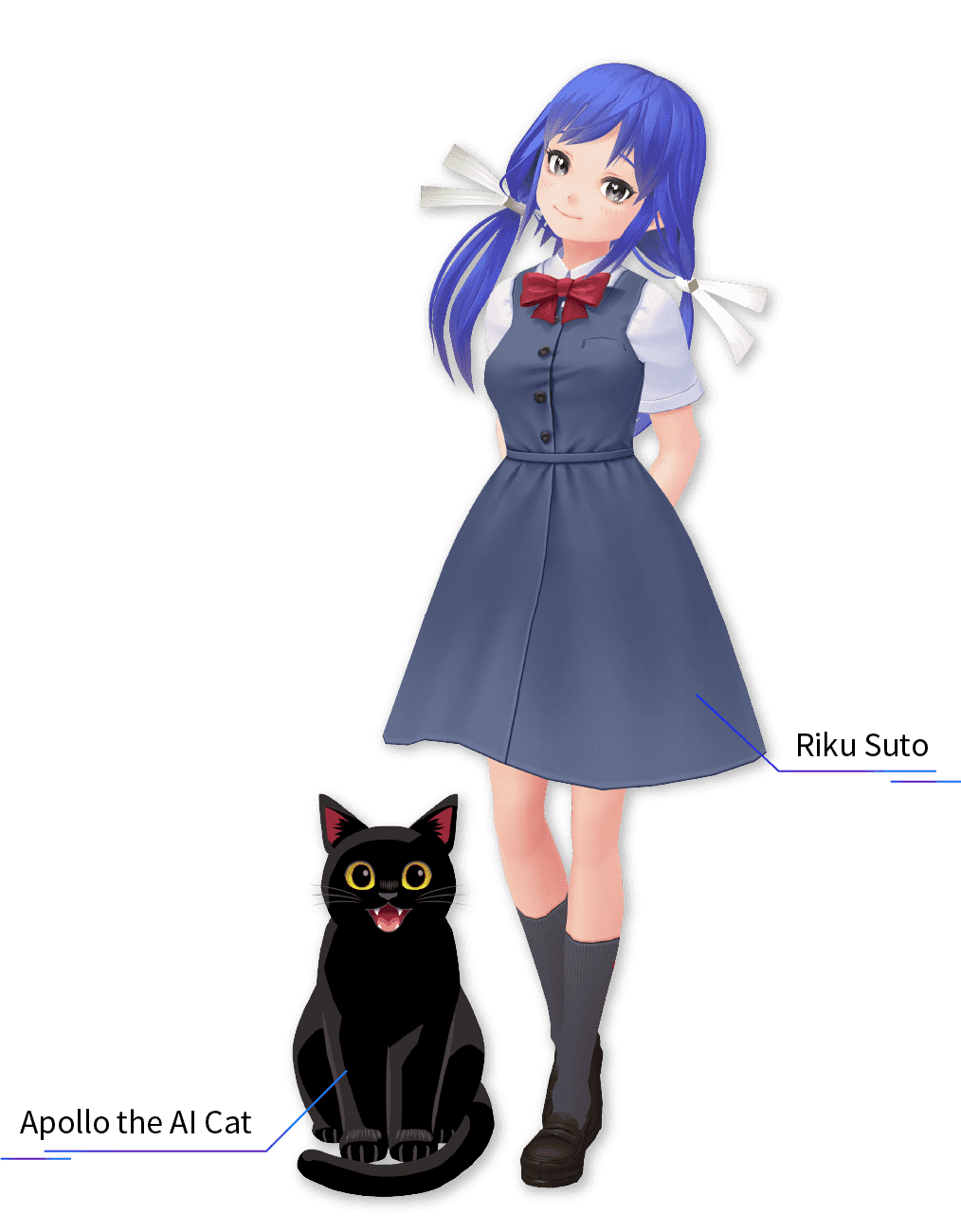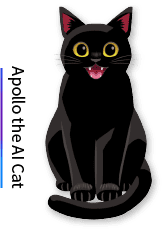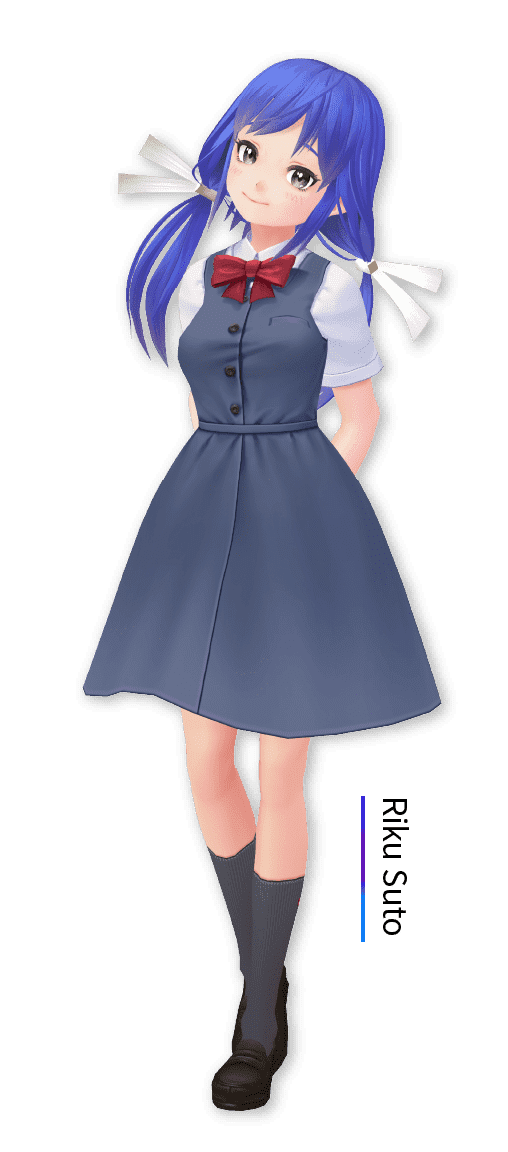 Hi, I'm Riku! Let's Make an Online Game!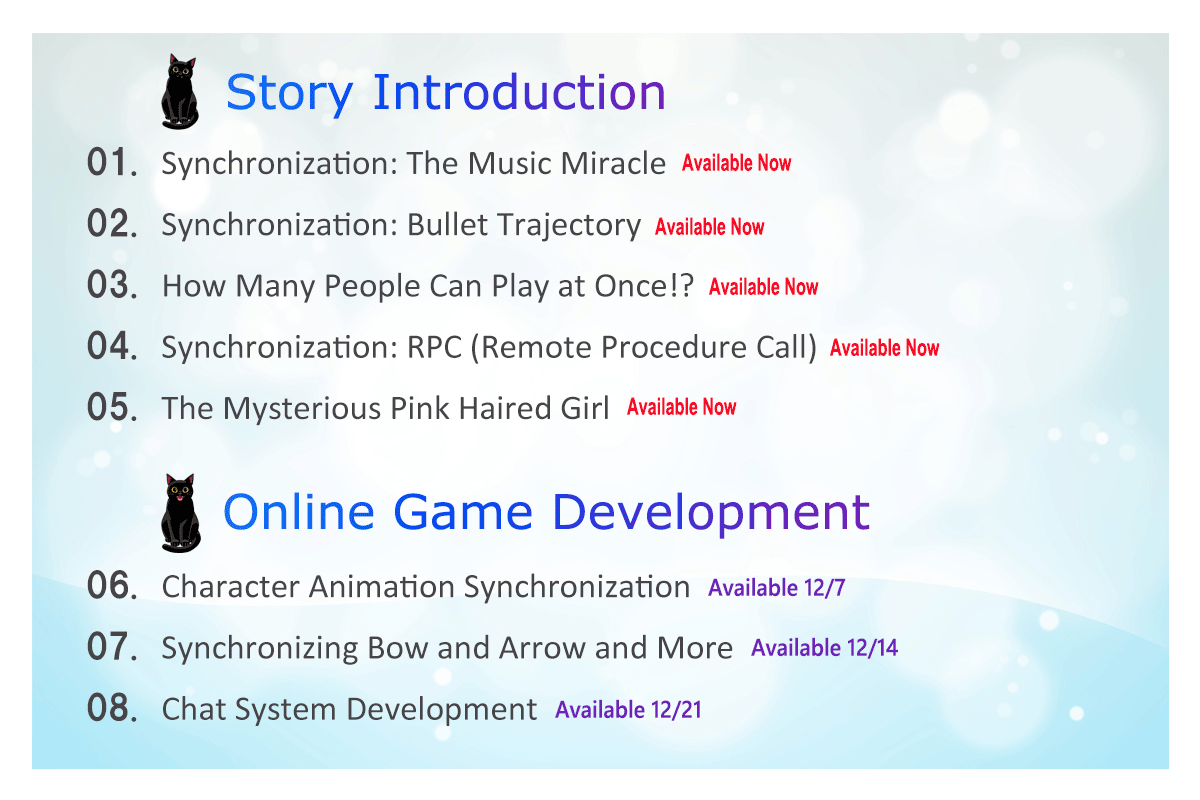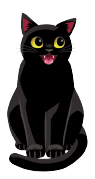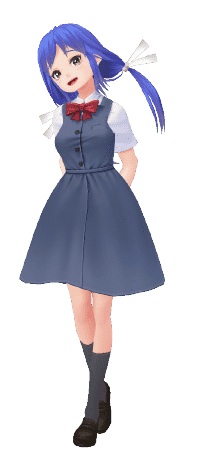 Riku and her AI cat Apollo are working together to create an online VR game using Strix Cloud.
Learn about matchmaking, synchronization processing and everything else you need to know about developing an online game with Strix Cloud by following along with Riku and Apollo as they create their own online game.
Check out all of the "Let's Create an Online Game!" videos on YouTube!
Riku Suto

Riku is a 14 year old Japanese girl who attends a private junior high school in Tokyo.
Her best friend is Emma, an American girl the same age as Riku that stayed at Riku's home during her homestay.
Riku is eager to create an online game so that she can meet with Emma once again.

Apollo the AI Cat

Apollo is an AI cat that Riku's cousin programmed into her computer. Apollo is here to help support yours and Riku's online game development.

Emma

Emma is Riku's best friend that lives in America.
Ever since her homestay at Riku's home last year, she has been calling and talking with Riku online every day. Emma fully supports Riku's decision to create an online game for them to meet again

Professor Strix

Professor Strix is a technology wizard and is also Apollo's mentor. He too may be an AI programmed by Riku's cousin. Professor Strix is here to help answer all of yours and Riku's questions and concerns.
Synchronization:
The Music Miracle

Riku and Apollo begin using Strix Cloud and Unity to create their online game. To understand the synchronization process, Riku and Apollo implement the Strix Movement Synchronizer and the Strix Animation Synchronizer components that are provided by the Strix Unity SDK.

Synchronization: The Music Miracle

Synchronization:
Bullet Trajectory

Wondering, "How many people will I be able to connect to and play my online game with...?", Riku sends an email to the Strix Support team. While developing their online game, a new AI appears before Riku and Apollo!

Synchronization: Bullet Trajectory

How Many People Can Play at Once!?

Apollo's mentor, Professor Strix, shows up to answer Riku's question, "How many people can play online together using Strix Cloud?" Professor Strix thought it would be best to not only answer Riku's question, but to also show her some games created using Strix Cloud.

How Many People Can Play at Once!?

Synchronization:
RPC (Remote Procedure Call)

Riku meets up with her friends from school and tells them about the online game she is making. Riku's friends decide they want to help Riku make her online game. Using the StrixRpc attribute, Riku is able to turn a method into an RPC in order to implement damage synchronization in her game.

Synchronization: RPC (Remote Procedure Call)

The Mysterious Pink Haired Girl

Riku recruits a girl by the name of Suzu to be a 3D designer for her online game. Riku and her friends decide on which roles they will do to help Riku make her game. Riku and Kaede decide to be the programmers, Apollo decides to be the director and Misaki decides to be the team's support. With everyone's role decided, Riku's online game development can finally begin.

The Mysterious Pink Haired Girl