A server solution for online game development
Create a game server with just one click
Real-Time Networking
Matchmaking
Client Synchronization
Strix Cloud supports a wide range of online games from real-time action games to turn-based RPGs
Ideal for action games such as first-person and third-person shooters.

Perfect for VR and AR games with multiple players.

Add multiplayer functionality to any RPG game from turn-based to action RPGs.
Strix Cloud, a quick and easy solution for adding online multiplayer functionality to your games
Enables low latency and high volume message processing
Strix Cloud is a solution that can process high volumes of messages, across many simultaneous connections with low latency.
Supported protocols: TCP
Supported engines: Unity, Unreal Engine
Strix Cloud Dashboard
Strix Cloud allows you to easily launch a server from the Strix Cloud Dashboard. You will also be able to monitor the information required for KPI analysis, server fees, and line costs in real time.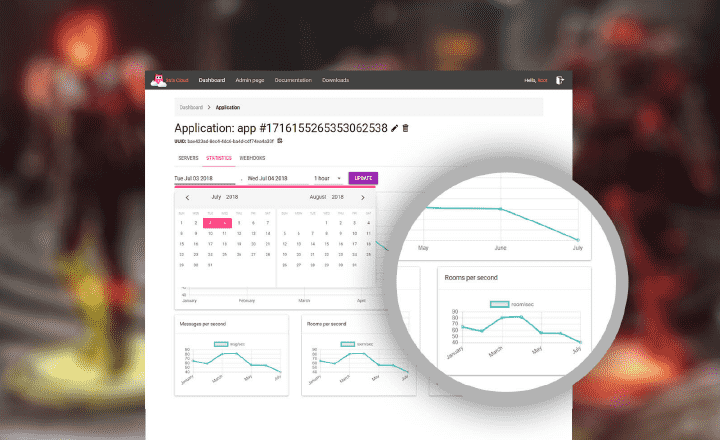 Strix Cloud's monthly price is calculated from Instance Usage Fees, Instance Management Fees and the Data Overage Fees.
Instance Usage Fee

Instance performance differs for each type. Choose the instance type that best suits your game.

TYPE0

TYPE1

TYPE2

TYPE3

TYPE4

Monthly Fee


(1 instance)

Free

¥14,800

/month

¥24,800

/month

¥49,800

/month

¥119,800

/month

Pricing Breakdown (Instance Usage Fees Are Calculated With the Following Rates per Instance.)

Instance
Usage Fee

Free

¥13,800

/month

¥23,800

/month

¥48,800

/month

¥118,800

/month

Instance
Management Fee

Free

¥1,000

/month

TYPE 0

・Only 1 instance can be created per account.
・If 100 CCUs is exceeded, your connection will be suspended.
・In order to use TYPE 0, an account is required.

TYPE 1~4

・The prices listed above are for 1 instance.
・If multiple instances are used, you will be charged for each additional instance used.
・Each instance will have an instance management fee applied to it.
Instance Performance Comparison by Type (in the Case of a 4-Player Game)

The number of messages sent per second is 5msg (1 message is 62 bytes). The listed number of CCUs and maximum rooms are only guidelines, and are not the upper limits.

TYPE0

TYPE1

TYPE2

TYPE3

TYPE4

CCU


(Number of Concurrent Users)

100

CCU

490

CCU

2300

CCU

3200

CCU

7100

CCU

ROOM


(Maximum Number of Rooms)

25

ROOMS

122

ROOMS

575

ROOMS

800

ROOMS

1775

ROOMS
Data Overage Fee

Data Overage Fees

Up to 60GB of data


free each month

If you exceed 60GB, the following excess charges will be incurred depending on your region.

Tokyo, Singapore, Australia: ¥17/GB America: ¥12/GB

・Accounts without a credit card registered will have their instance(s) suspended if the 60GB of free data is exceeded.
・Accounts with a credit card registered will have additional fees applied each time the 60GB of free data is exceeded.
Payment Simulation

Watch the payment simulation video to learn how to determine the cost of creating an online game using Strix Cloud.